Past Council Members
Year

President

Vice
President

Secretary

Treasurer

Council Members

1972

H Breidahl

J Turtle

1973

H Breidahl

J Turtle

D Chisholm, FIR Martin, A Stocks, P Taft

1974-76

H Breidahl

FIR Martin

J Turtle

D Chisholm

R Connolly, T Burgess, A Stocks

1976-78

J Turtle

FIR Martin

F Alford

A Stocks

H Breidahl, T Burgess, P Taft

1978-80

P Taft

A Stocks

F Alford

A Stocks

L Lazarus, P Moffitt, T Welborn

1980-82

A Stocks

F Martin

P Zimmet

T Welborn

P Moffitt, M Silink

1982-84

T Welborn

D Chisholm

G Senator

P Hoskins

F Alford, B Hirschfeld, F Martin, J Oliver,
P Zimmet

1984-86

D Chisholm

F Alford

G Senator

FIR Martin

J Oliver, B Hirschfeld, P Ryan, D Yue

1986-88

F Alford

B Hirschfeld

L Harrison

E Kraegen

G Senator, T Welborn, P Moffitt,
I Caterson

1988-90

L Harrison

G Senator

I Caterson

E Kraegen

J Carter, P Bartley, P Phillips, G Werther

1990-92

I Caterson

E Kraegen

P Phillips

G Werther

P Bartley, J Carter, P Colman,
A Nankervis

1992-94

J Carter

P Bartley

P Phillips

P Bartley

A Nankervis, L Campbell, P Colman,
S Colagiuri, M Dunlop (co-opted)

1994-96

P Bartley

P Colman

S Colagiuri

P Colman

J Couper, M Dunlop, G Stein, G Ward,
P Williams

1996-98

P Colman

M Dunlop

S Colagiuri

P Williams

J Couper, G Ward, G Fulcher,
M Suthers (co-opted)

1998-00

S Colagiuri

P Williams

G Ward

G Cooney

M Suthers, T Kay, J Proietto, L Hoffman

2000-02

P Williams

G Ward

J Proietto

G Cooney

J Flack, T Kay, T Davis, N Petrovsky

2002-04

G Ward  

G Cooney  

T Davis

S Twigg

J Flack, J Proietto, T Allen, M Kamp

2004-06

J Flack

T Davis

M Kamp

S Twigg

T Allen, N W Cheung, A Jenkins, M Febbraio

2006-08

M Kamp

S Twigg

N W Cheung

M Febbraio

T Allen, A Jenkins, J Gunton, A Sinha

2008-10

S Twigg

N W Cheung

J Gunton

A Jenkins

A Sinha, S Andrikopoulos, M d'Emden, J Conn

2010-12

N W Cheung

J Gunton

A Sinha

A Jenkins

S Andrikopoulos, M d'Emden, J Conn, S Zoungas
______________________________________________________________________________________
Wah Cheng - Immediate Past President
Associate Professor N Wah Cheung is a practising Endocrinologist, who is also involved in basic, clinical and public health research. His main areas of interest are diabetes in pregnancy, the prevention of diabetes, and the management of diabetes and hyperglycaemia in hospital. He is currently the Chairperson of the National Association of Diabetes Centres, and a Director of Diabetes Australia. He works as an Endocrinologist at Westmead and Nepean Hospitals, in Sydney, NSW.
Alicia Jenkins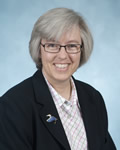 After completing her medical degree (University of Melbourne, 1983), Associate Professor Alicia Jenkins undertook endocrinology training in Australia and the UK and Ireland, and an MD related to diabetes complications. After seven years full time research in the USA she returned to the University of Melbourne in 2000, where she is now an Associate Professor in the Department of Medicine, St Vincent's. Her group's research interests relate to the prediction, prevention and underlying mechanisms of the vascular complications of diabetes. She also does clinical work in the Diabetes Clinics at St Vincent's Hospital and the Royal Children's Hospital (Melbourne), in the Department of Medicine insulin pump clinic and the Lipid and Vascular Disease Risk Factor Clinic. Her clinical practice and research interests include the use of diabetes-related technologies. She is also actively involved in endeavours to improve diabetes care in developing countries through Insulin For Life (www.insulinforlife.org).
Stephen Twigg

Professor Stephen Twigg graduated in Medicine with first class honours from The University of Sydney in 1988. After undertaking medical specialist RACP training in Endocrinology at Royal North Shore Hospital, Sydney, he then completed a PhD studying growth factors in 1998 at the Kolling Institute of Medical Research, RNSH. In 1999, he commenced a NHMRC sponsored Postdoctoral Fellowship at Oregon Health Sciences University, USA, studying the role of growth factors in diabetes complications. At that site he also attended clinics managing children and adolescents who had diabetes. Following his return in 2001, he held a Senior Lecturer position in the Discipline of Medicine, The University of Sydney, being promoted to Associate Professor in 2006, and in 2003 he commenced as a senior staff endocrinologist at the Diabetes Centre and Royal Prince Alfred Hospital in Sydney. Steve's main research focus is in diabetes complications, in particular the role played by blood glucose and growth factors in the development of diabetes complications, and in regulating these factors to improve clinical outcomes. As a physician scientist with over 80 peer reviewed publications, he has competitive basic and clinical research funding from NHMRC, Diabetes Australia Research Trust, and Juvenile Diabetes Research Foundation International. He provides leadership to the diabetes community and profession in his functions as Vice-President of the Australian Diabetes Society, and is an honorary Board Member of Diabetes Australia Ltd, and Chair of the Specialist Advisory Committee in Endocrinology of the Royal Australasian College of Physicians. He also provides service on a NHMRC and a Juvenile Diabetes Research Foundation International grant review panel, and he chaired the Endocrine Society of Australia Annual Scientific Meeting Program Organising Committee from 2004-2006. He has delivered invited talks on diabetes in China, Japan, Malaysia and the Philippines as well as at the American Diabetes Association and the International Diabetes Federation triennial meeting, in South Africa. Editorial roles include Diabetes Management Journal Clinical Endocrinology, and the Journal of Cell Communication and Signaling.
Maarten Kamp MBBS, FRACP, MHA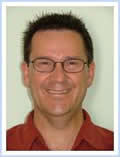 Associate Professor Maarten Kamp is an endocrinologist with a longstanding interest in diabetes. His current appointments are Senior Director of the Clinical Practice Improvement Centre and Acting Executive Director, Reform and Development Division in Queensland Health, and Associate Professor at the University of Queensland. Maarten is President of the Australian Diabetes Society and an Executive Board member of Diabetes Australia. He Chairs the Medical Education and Scientific Council of Diabetes Australia. He was previously Chair of the Health Care and Education Committee of Diabetes Australia. He is a member of the Steering Group for the NHMRC type 2 diabetes guidelines and is on the Expert Advisory Group for the type 2 diabetes primary prevention guidelines.
Mark Febbraio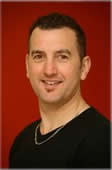 Professor Mark Febbraio is a Principal Research Fellow of the National Health and Medical Research Council of Australia and is the head of the Cellular and Molecular Metabolism Laboratory at the Baker Heart Research Institute (BHRI), Melbourne Australia. He has published over 130 peer reviewed papers with ~4000 citations in journals including Nature Medicine, The Journal of Clinical Investigation, Cell Metabolism, PNAS and Diabetes. His laboratory is focussed on understanding cellular and molecular mechanisms associated with lipid-induced inflammation and insulin resistance. He has won prizes at international, national and institutional levels including the A K McIntyre Prize for significant contributions to Australian Physiological Science (1999), and the Colin I Johnson Lectureship by the High Blood Pressure Research Council of Australia (2006). He is on the Editorial board of Diabetes, The American Journal of Physiology Endocrinology & Metabolism, Cell Stress and Chaperones, Exercise Immunology Reviews and Journal of Applied Physiology. He is on The Council of The Australian Diabetes Society and is currently the Honorary Treasurer of this Society.
Terri Allen

Associate Professor Terri Allen is a full-time researcher with an emphasis on diabetic complications. Her main areas of interest are animal models for diabetic atherosclerosis and nephropathy. She is a NHMRC Senior Research Fellow at the Baker IDI Heart and Diabetes Research Institute in Melbourne and is the Program Co-ordinator for the JDRF Centre for Diabetes Complications Program (Melbourne). She has been the chair of Program Organising Committees for the ADS for the last 4 years and instigated the Pincus Taft Young Investigator Award oral session. She has been an ADS council member for the last 6 years. She is also a member of the Scientific Affairs committee and the Diabetes Australia Research committee.